Violiste Mi Sun
House/Allround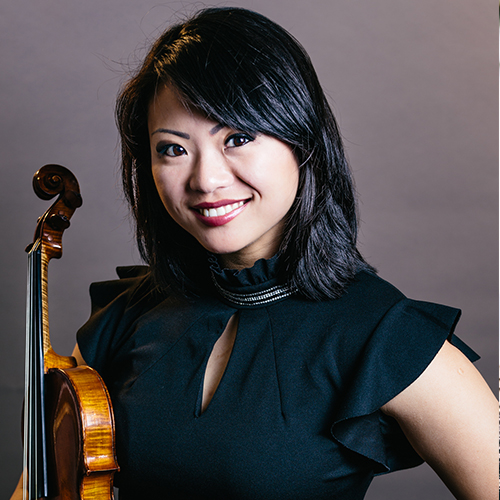 Info
On very young age Mi Sun played in many orchestra's and fullfilled many concertmaster- and principalfunctions as violinist and violist. She was 3 years the concertmaster of the Youth Orchestra the Netherlands. Besides her tutti roles in many orchestra's Mi Sun performed as solist with different violin soloconcerto's in different orchestra's.
She won several prices in musiccompetitions. It was during this classical period Mi Sun attended many masterclasses of famous classical musicians such as Ivry Gitlis, Daniel Rowland, Henk Guittart and many more.
Classical music though could not fulfill Mi Sun's desire to perform on stage in a more theatrical way and to entertain people. So Mi Sun choose to become an electric violinist with more populair repertoire and cross-over music. Nowadays Mi Sun performs as electric violinist with her solo shows, comparable with Vanessa Mae, but also in the electric violin duo 'StringCats'.
Mi Sun has played as a solist on the electric violin with orchestra's (playing classical and populair repertoire), stood as main-artist in the line-up of Symphony31 in Ahoy Rotterdam besides names as Candy Dulfer and Jocelyn Brown and has played on many different (inter)national events.
Mi Sun was broadcasted on national Dutch television in 2011 (Holland's Got Talent), 2012 (Beat the Best), 2014 (Het Orkest van Nederland).
Video
Violiste Mi Sun vrijblijvend aanvragen
Vorige optredens
Datum
Tijd
Type evenement
Locatie
Plaats
2019-05-25
22:00 - 01:00
Violist
Saxofonist
Allround DJ

Houtse Meer
Den Hout