Vinyl Joost
House/Allround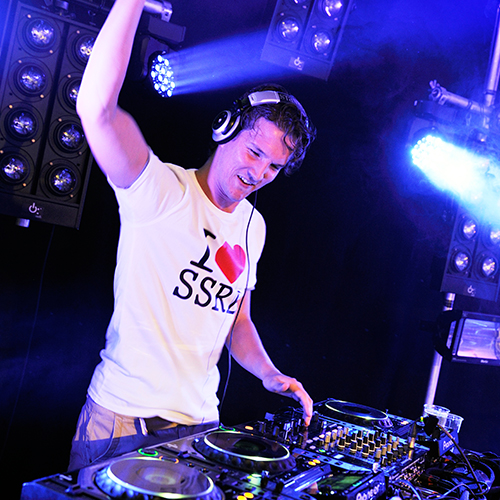 Info
Love for electronic music started at an early age for Joost van Hooijdonk. In the search on how to recreate it, he asked for keyboard at age 10. The following years of keyboard and piano lessons unwittingly laid a solid musical foundation. At age 15 he bought his first decks and turntables and started DJ-ing. He started making tracks just before he went to college.

During his studies priorities shifted and he developed his academic skills. He reinvented himself as DJ at age 22, when a DJ was needed at a party. From then on he started building his name as a DJ. Performing at several big events such as Club040, standing side to side with artists like the Bassjackers, R3hab, Vato Gonzales, JoeySuki and La Fuente. After graduating University at the start of 2013 he choose his musical carreer. He won the DJ contest of Ballistics, where he deserved a place in the line-up with the Bassjackers and got his first release: the Ballistics Anthem.
With his musical background, his deeply rooted love for electronic music and an academic mindset Joost has all the potential of becoming a major player in the EDM scene! Keep an eye out for this upcoming DJ!
Video
Muziek
Vinyl Joost vrijblijvend aanvragen
Vorige optredens
Datum
Tijd
Type evenement
Locatie
Plaats
2021-10-20
17:30 - 23:00
Vinyl DJ

Opera Gent
Gent
2019-03-29
18:30 - 22:00
Allround DJ
Vinyl DJ

De Medts
Wijnegem
2019-03-28
15:30 - 18:00
Allround DJ
Vinyl DJ

Wetterskip Fryslan
Leeuwarden
2018-04-27
15:00 - 20:00
Vinyl DJ

Van Tuylplein
Velsen-Zuid
2017-04-27
15:00 - 20:00
Vinyl DJ

Jan Kostelijklaan 21
Velsen-Zuid
2017-01-15
09:00 - 16:00
Vinyl DJ

MECC Maastricht
Maastricht
2017-01-13
09:30 - 20:00
Vinyl DJ

MECC Maastricht
Maastricht
2017-01-12
11:30 - 20:00
Allround DJ
Vinyl DJ

MECC Maastricht
Maastricht